2018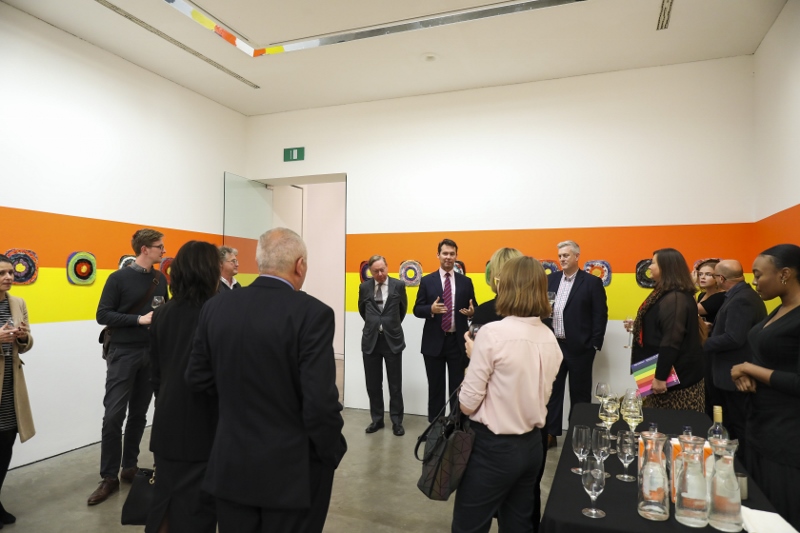 IKON Gallery Private View 18 October - An inspiring evening at the IKON Gallery with alumni, parents, former parents, students and staff. Our thanks go to Jonathan Wearing (Patron of The Silhillian Fund) Jonathan Watkins (Director of the IKON) and Sam Newman (Head of Communications at the IKON).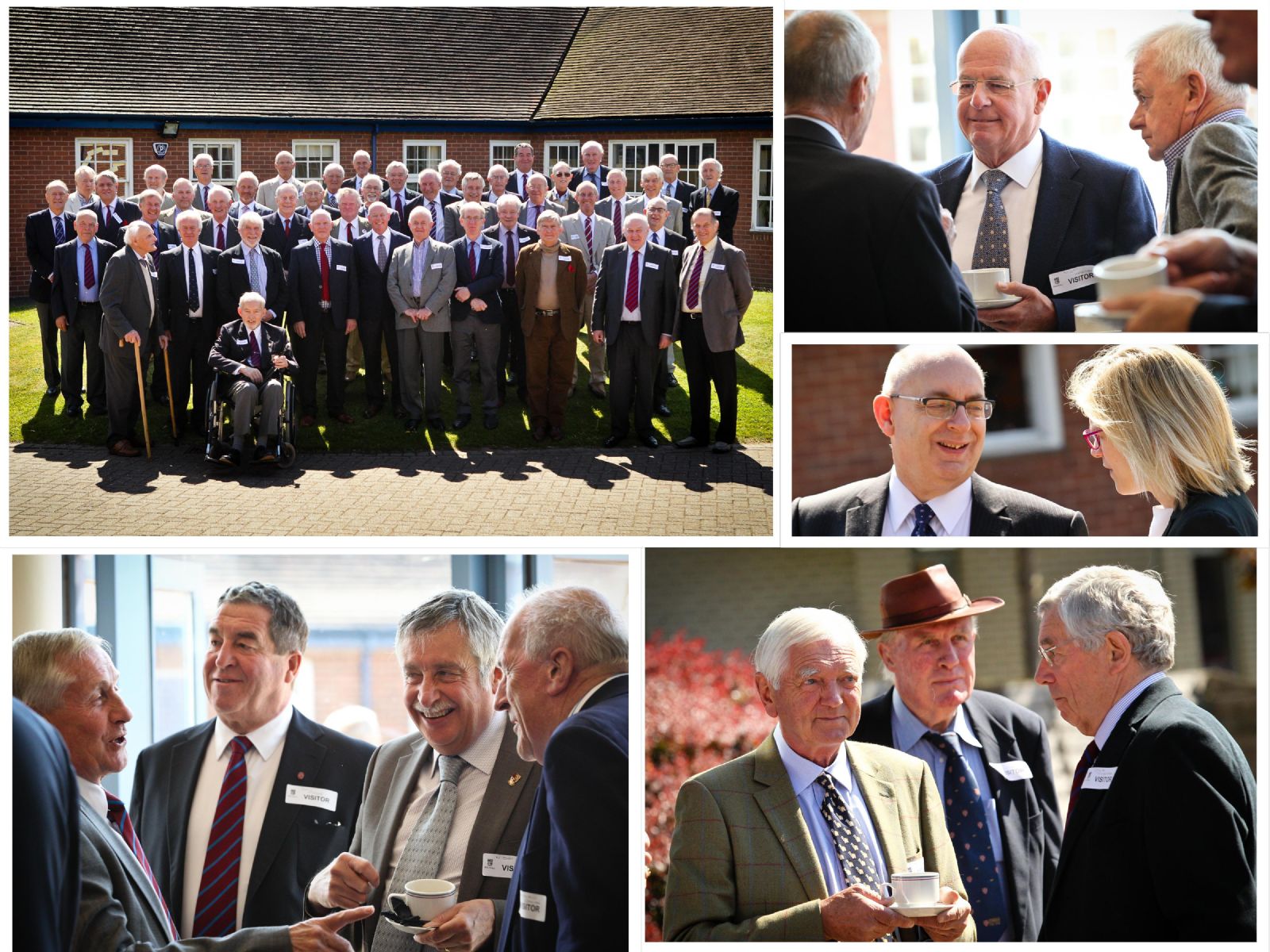 Over 60s Lunch Wednesday 10 October - former pupils and staff enjoyed a lunch and catching up with friends at the Silhillians Sports Club. The next Over 60s Lunch will be on Thursday 9 May 2019, please save the date. More details will follow nearer the time.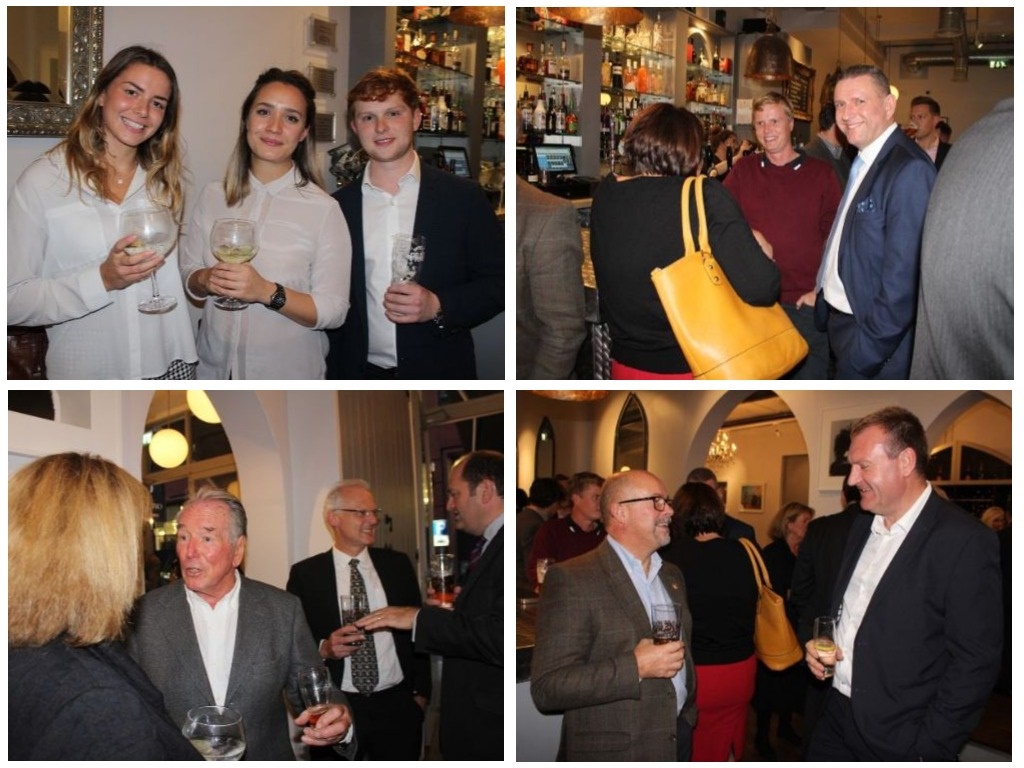 Birmingham Business Drinks 4 October - Thank you to our alumni who joined us for Birmingham Business Drinks. It was lovely to see some new faces. Our next meet up will be Thursday 7 March 2019, please save the date. If you would like more details or would like to attend, please contact Lynn Moseley on 0121 703 2963 or at dev-os@solsch.org.uk.
Boarders' Reunion 30 June - The enthusiasm with which men of a certain age scurried around School House and the Quadrangle reliving memories of their boarding life was a joy to see. Over a 100 Former Pupils and Staff gathered together to remember the days when Solihull was their full time home.They were amazed to see so many changes and relieved to be able to visit old haunts. While many had happy memories some were pleased to observe that the school is now a warmer and more progressive place and the food has definitely improved. To see photos click here.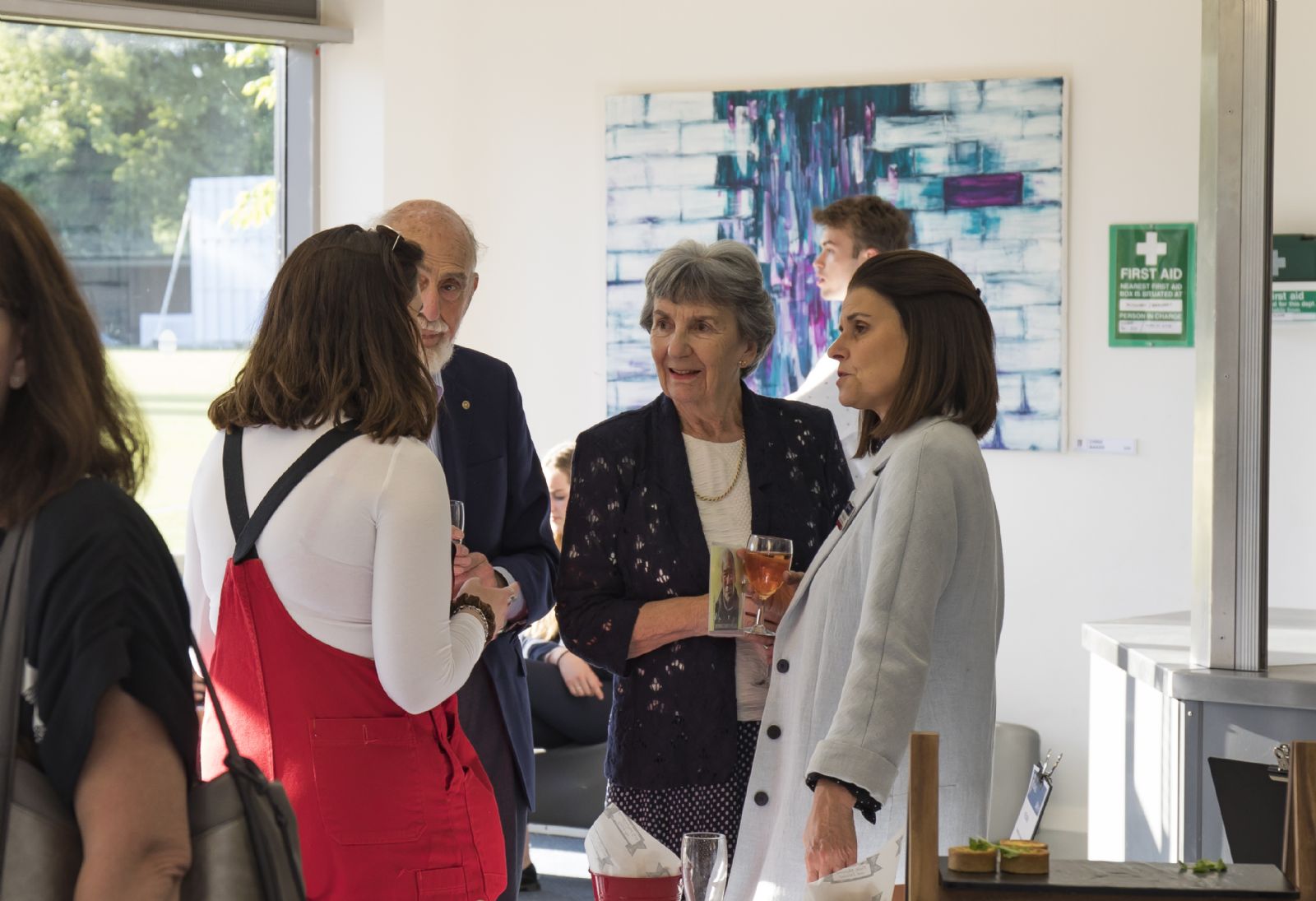 Art & Photography Exhibition 21 June - It was lovely to welcome our alumni back to school for our Art Exhibition. We had a fantastic night looking through the incredible artwork our pupils have produced over the year. Click here to see the photos from the evening.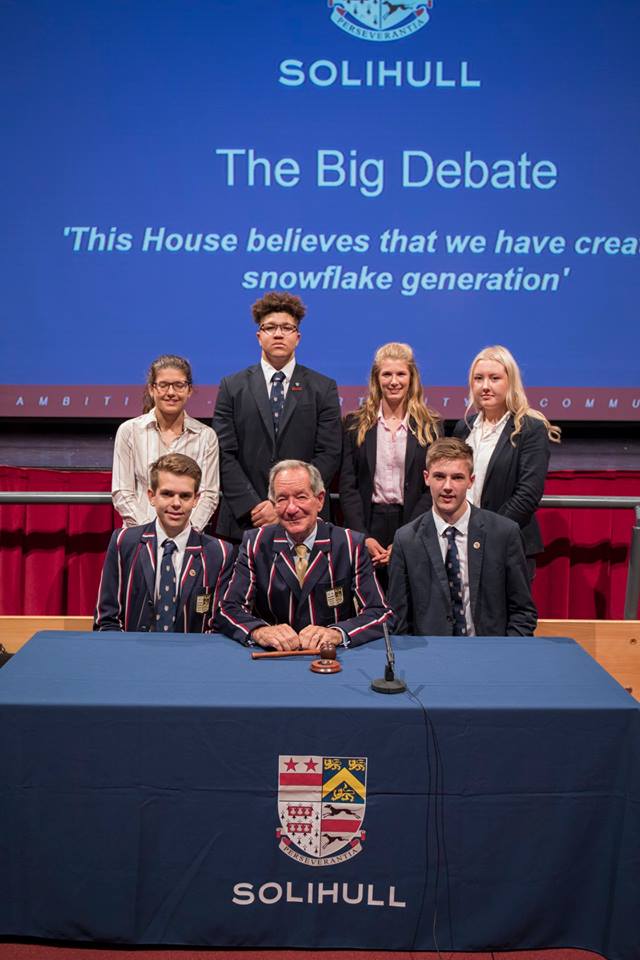 Big Debate Monday 11 June - Old Sil and Patron of our Debating Society, Michael Buerk, joined our annual Big Debate. The motion, 'This House believes that we have created a Snowflake Generation' was proposed by pupil Oliver Rooney and Claire Fox who is an author, founder and director of the Institute of Ideas, and regularly appears on BBC Radio 4's programme The Moral Maze. The motion was opposed by Ms Harford Assistant Head: Academic / Teacher of Psychology and Lorenzo Sinclair (LVI). Congratulations to the opposition, our winners, Lorenzo Sinclair and Ms Harford! To see photos click here.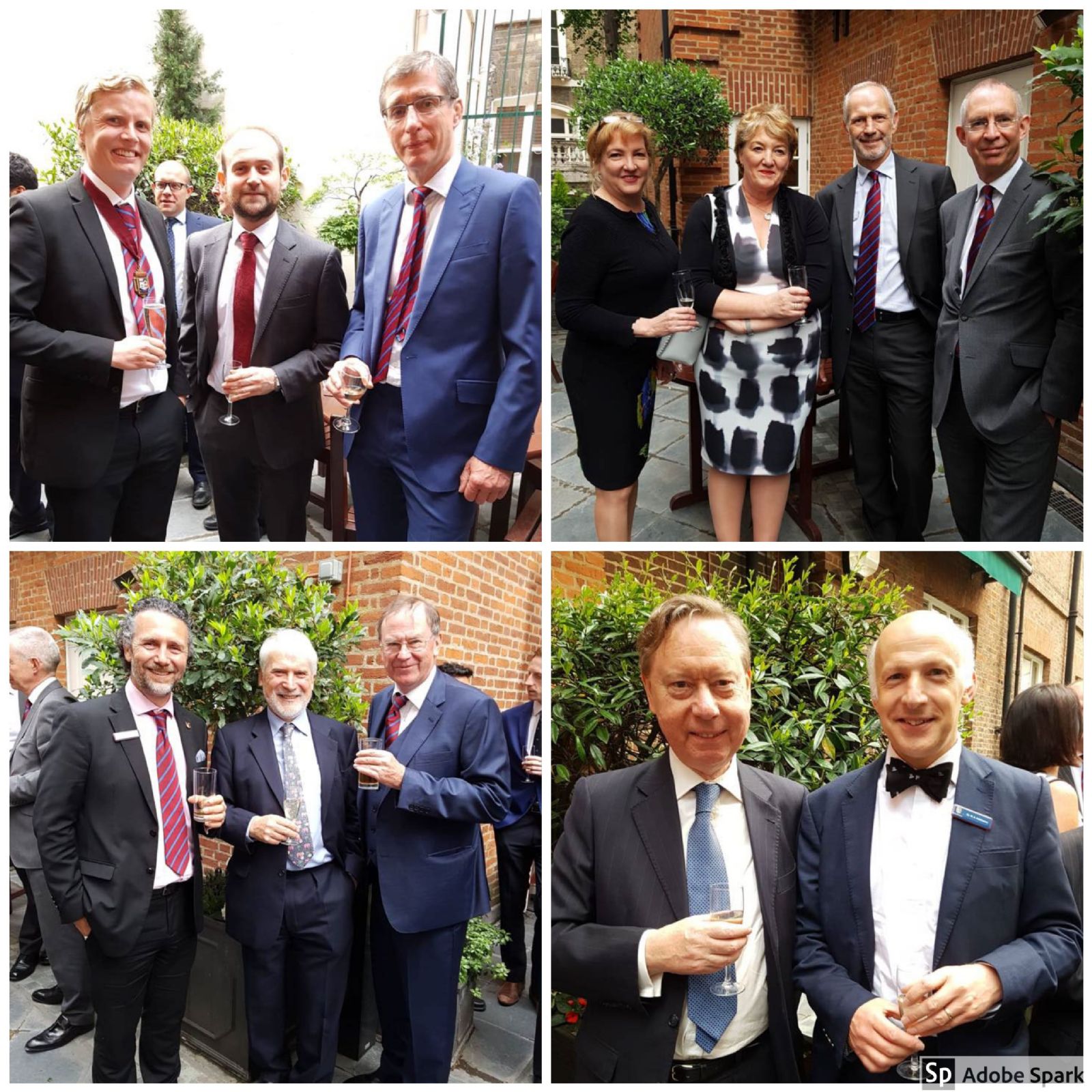 London Dinner Thursday 24 May - former pupils, teachers and staff came together at the Caledonian Club for the London Dinner. The Headmaster welcomed guests and updated them on the School's news including our plans to increase the number of Assisted Places available. Following this, guests enjoyed a delicious dinner during which they reminisced over shared memories and experiences and heard more about the School's plans for the future. To see photos click here.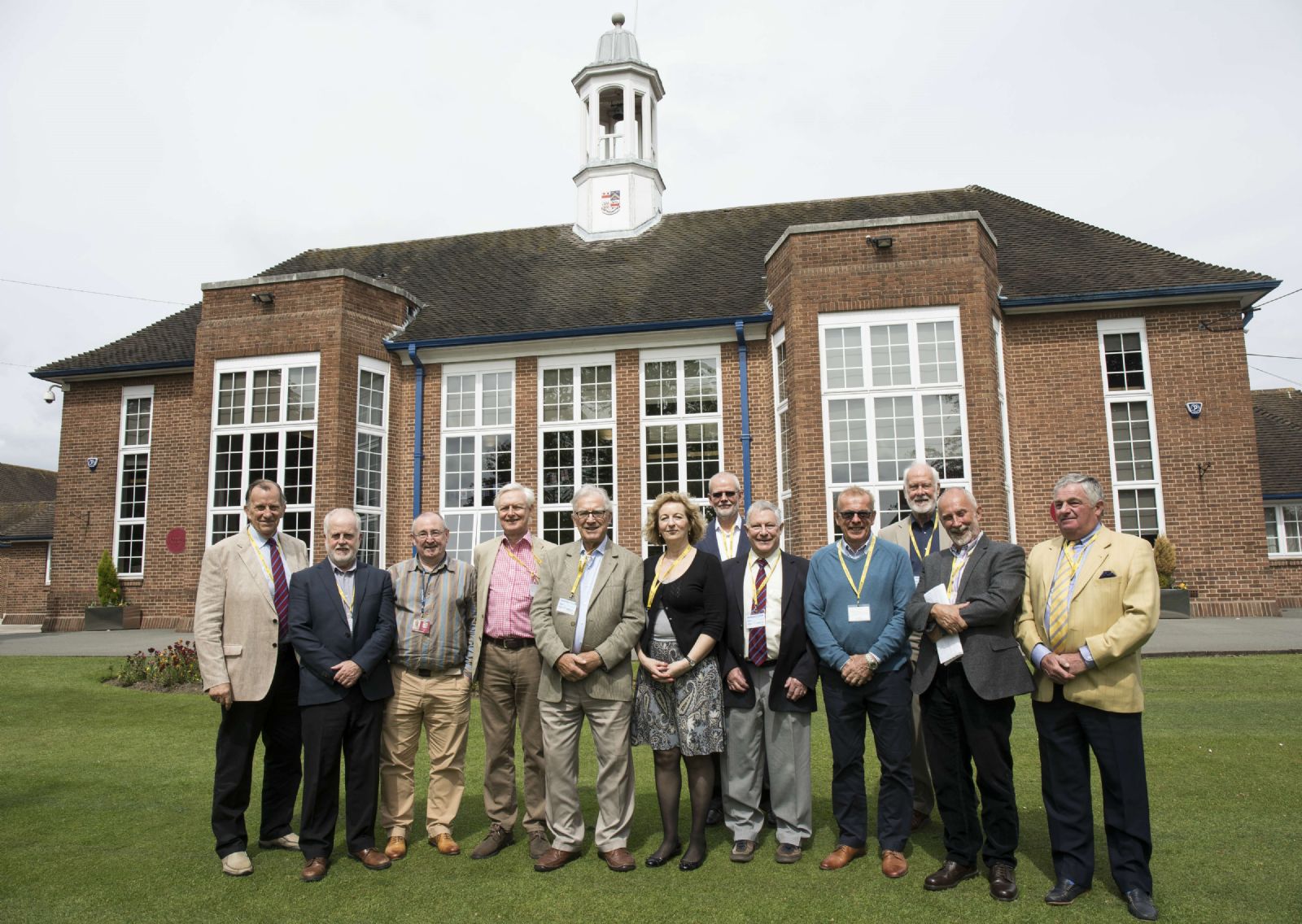 John Wall Returns To School After 56 Years - Former pupil and teacher of mathematics, John Wall returned to Solihull on the 10 May, having attended the school from 1942 to 1951 and then taught there until 1961. It was the first time John had returned to Solihull since immigrating to New Zealand 56 years ago. Overwhelmed by his visit, John was excited about the changes the school had made. Twelve of his former pupils joined the tour. Their day included a tour of the school, tea and coffee with the Headmaster followed by a traditional school lunch. Click here to see photos.
Clovelly Pitch Opening Saturday 17 March - the new artificial Hockey pitch was named the Clovelly Pitch, after the Clovelly Trust, which was founded by E Gordon Wilcox in 1964. Gordon was an Old Silhillian and Vice Chairman of the Governors later in life. Our special thanks go to Simon Wilcox, nephew of E Gordon Wilcox, and the trustees for their financial assistance. The trust continues to provide funding for our Sixth Form scholars and help fund both the expenditure of the grounds and the sports activities on an annual basis.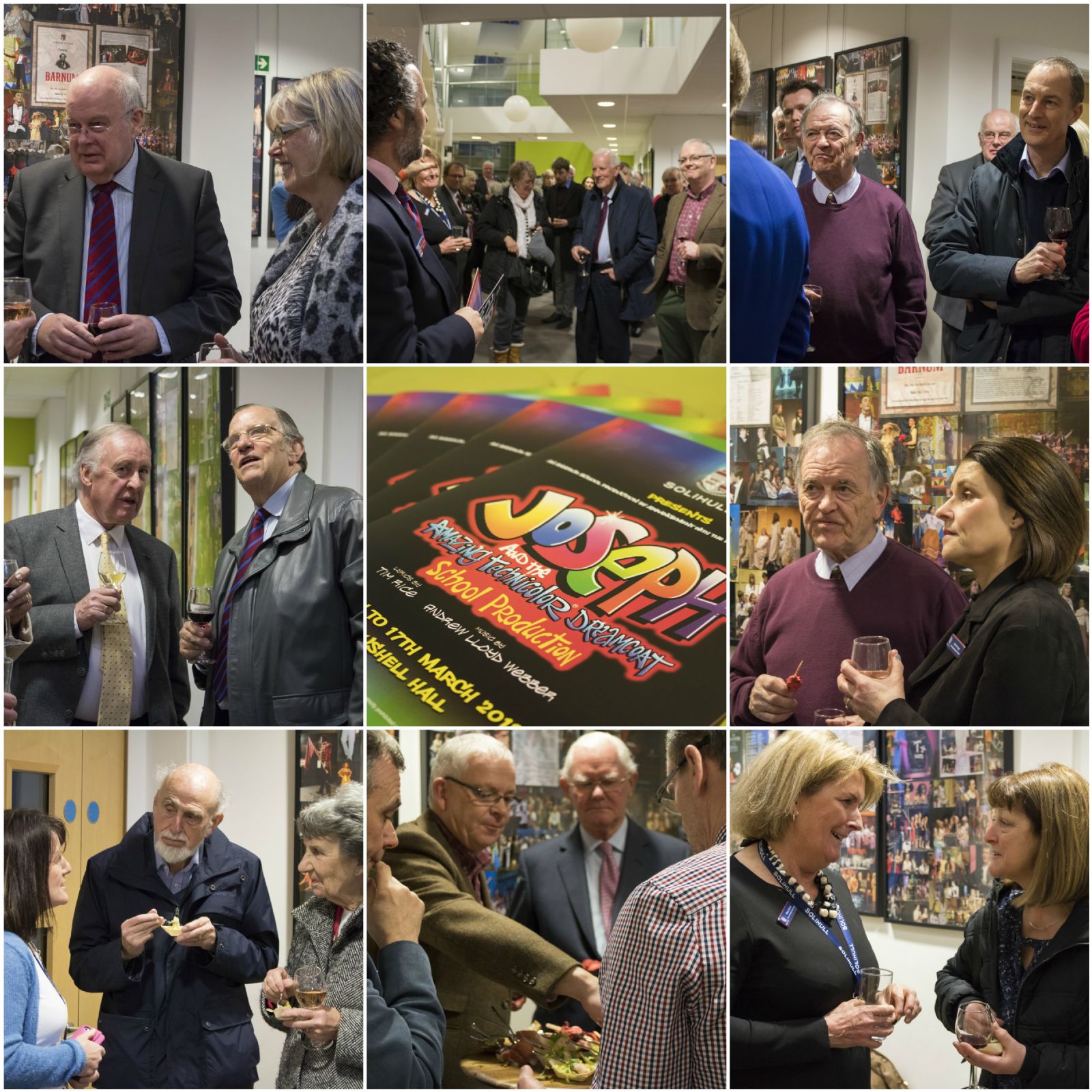 Joseph and the Amazing Technicolor Dreamcoat Wednesday 14 March - we were delighted to welcome back former pupils, parents and staff to a drinks reception and a performance of Joseph and the Amazing Technicolor Dreamcoat. The evening was extremely well attended.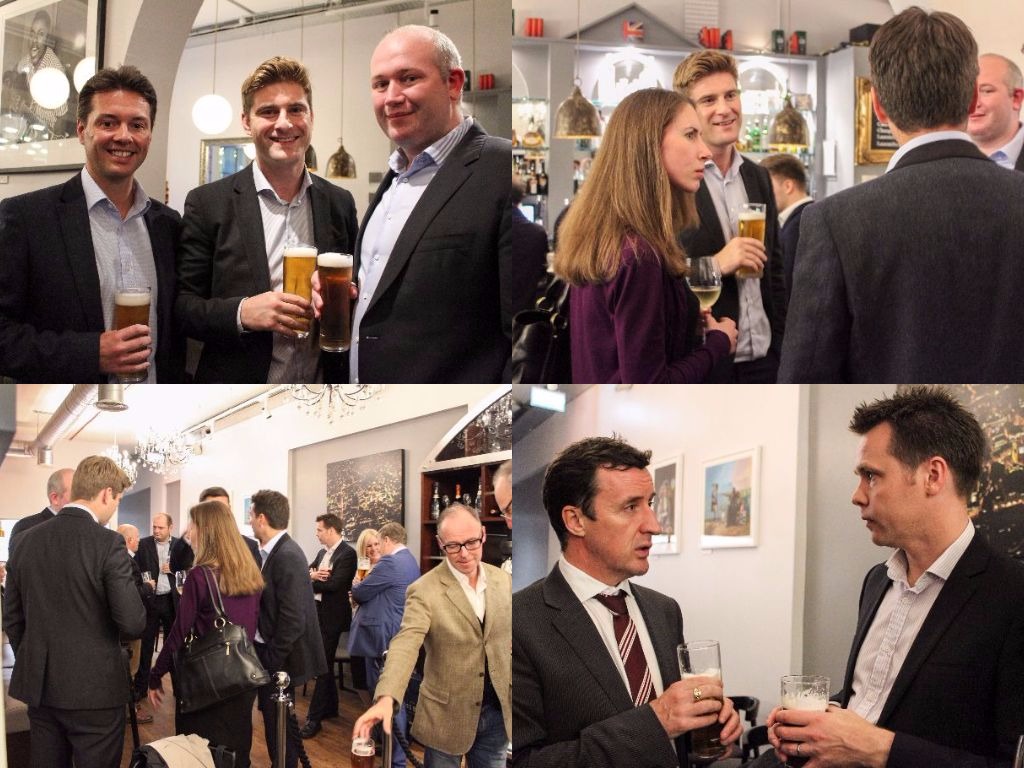 Birmingham Business Drinks 8 March - Old Sils came together from all sectors of business to meet up with old friends and staff at our Birmingham Business Drinks event. It was a most enjoyable evening and good to see former pupils who have not been to this event before. We very much look forward seeing you at our next Business Drinks on Thursday 7 March 2019. If you would like more details or would like to attend, please contact Lynn Moseley on 0121 703 2963 or at dev-os@solsch.org.uk.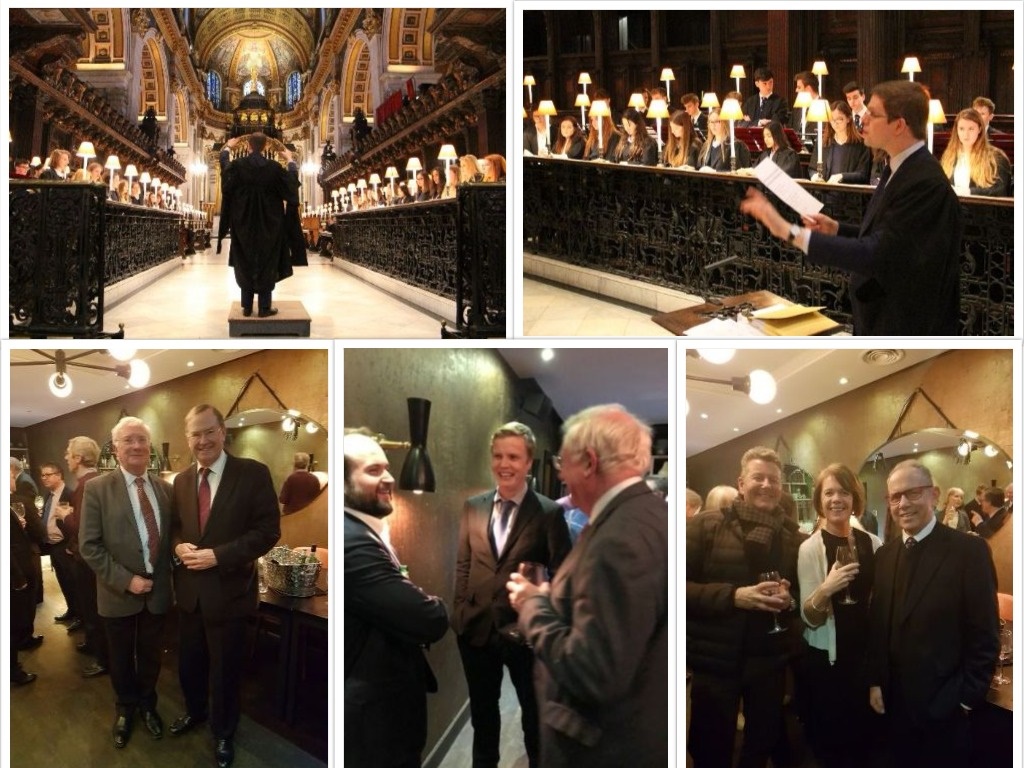 Choral Evensong at St Paul's Cathedral 5 February -
the Chamber Choir returned to St Paul's Cathedral for the sixth consecutive year to sing Choral Evensong. Following Choral Evensong, staff, former pupils and former staff, came together for refreshments at The Happenstance. Here they were able to meet old friends and make new acquaintances in a warm and welcoming setting. Click
here
to see photos.